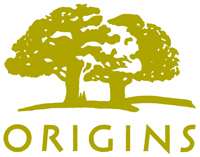 Last night went to Origins for the very first time for a Healthy Happy Hour. It was so GREAT. We did all kinds of face treatments and test all kinds of products, and I course had to buy all kinds of products - that I really shouldn't be buying...but I LOVED a couple of the products we tried and have decided that my skin isn't getting any younger I better start taking care of it.
Looking forward to the weekend of course. Saturday will be Christmas cookie baking and the Steitz's holiday party. Sunday will be lefse making at the Norgren house and last minute shopping and wrapping. Gotta love the holidays.
At work we tomorrow have the results of our food drive competition between accounts - I personally think my account team has a good chance at winning (stay tuned for pictures). Plus we have the gift exchange and ugly sweater contest - watch out for pictures of UGLY sweaters too.